Budapest Hotel Guide
Budapest City Guide
Hungary Tourist Guide:
Lake Balaton
Hungarian Specialities
The National Symbols of Hungary
The Hungarian Forint
Tipping in Hungary
Hitchhiking in Hungary
Gifts from Hungary
Formula 1 in Hungary
Hungarian Dishes
Hungarian Travel Dictionary
Railway Transport in Hungary
Postal Service in Hungary
Fishing by Foreigners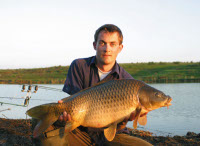 With the exception of a few private lakes and gravel pits, one can only fish in Hungary with the possession of a state license and a local license. This is a provision for both Hungarians and foreigners. Those tourists who wish to try their luck and fish in Hungarian waters, the following procedure is a must:

If you have a fishing license in your own country, bring it with you because it substitutes the Hungarian state fishing license: you only have to buy the local license for the specific water. In the case of smaller lakes, the fish-guard cottage by the lake is the place where you can buy the local license. In the case of larger lakes and rivers, the fishing shops in the nearby settlements are the ones selling the local license. For the largest lakes and rivers (Lake Balaton, Danube River, Tisza River, Lake Velence), the license can be purchased in Budapest fishing shops as well.

If you do not have a fishing license at home, you.ll have to join one of the Hungarian Fishing Clubs. You can do this by contacting the Hungarian Fishing Association (MOHOSZ, H-1124 Budapest, Korompai street. 17). The annual fee is usually around 10-15 EURO. Following this procedure, you can visit the chosen lake or river and purchase the local license in the above described places.

Fishing for adults of 18 and above is allowed with two rods, with maximum 3 hooks per line. Juniors (between 14 and 18 years of age) can fish with 1 rod only, also with max. 3 hooks. Children up to 14 can fish with one rod and hook only.

We wish you all happy fishing in Hungary!

Let the rod bend but not break!