Budapest Hotel Guide
Budapest City Guide
Hungary Tourist Guide:
Lake Balaton
Hungarian Specialities
The National Symbols of Hungary
The Hungarian Forint
Tipping in Hungary
Hitchhiking in Hungary
Gifts from Hungary
Formula 1 in Hungary
Hungarian Dishes
Hungarian Travel Dictionary
Railway Transport in Hungary
Postal Service in Hungary
Fishing by Foreigners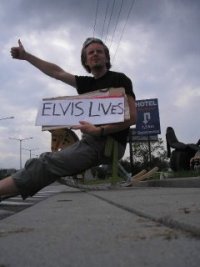 Hitchhiking means asking bypassing cars with the position of our arm to take us along the way. Unfortunately, there are less and less hitchhikers in Hungary due to the general atmosphere of distrust, and more and more people have their own cars.

Always practice hitchhiking in places where the bypassing cars can easily stop. Do this not only in order to avoid accidents, but also because experience shows that cars are more likely to stop in places where they can easily do so. It also helps to boldly write the name of our destination on a sheet of paper.

And one more important advice: always hitchhike thumbs up.