Jam Pub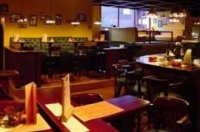 City: Budapest
Address: H-1024 Budapest, Lövőház utca 1-3.

Classical pub, with a light elegance. In the center of Buda, to fill a gastronomical and cultural gap, everyday.

Buffet breakfast from 9 a.m. to 12 a.m. every morning, and a'la carte and daily offer from noon.

Family lunch on Saturdays and Sundays.

LIVE CONCERTS every day from 9 p.m., jazz-blues-rock-pop-ragge-oldies-rap-funky-soul.

Classical music concert once a month, stand-up comedies and live performances.

RETRO PARTY from midnight.

Open: 8 a.m. - 4 a.m.







---


---
www.ohb.hu | Budapest restaurants |

E-mail:


Tel.: +36 1 900 9071
Fax: +36 1 900 9079

All rights reserved.